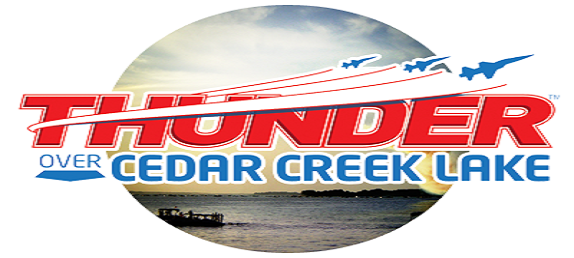 Why did you want to be a sponsor of the Cedar Creek Veterans Foundation and "Thunder Over Cedar Creek Lake"?
"Thanks Phil for the opportunity to answer that question, a question that deserves some thought. Amber-DiLane Homes began its role as title sponsor of CCVF's "Thunder Over Cedar Creek Lake" in 2013. The reasons for our commitment are numerous, but let's start with this:
A majority of Americans, including myself, have never served in our nation's armed forces, yet we all are privileged to live free in the United States of America. As most of us know, Freedom is anything but free. Over 1.5 million Americans have paid the ultimate sacrifice for freedom by giving their lives in our Nations Wars. Not to mention the countless injuries.
I challenge all Americans, young and old, to examine within themselves what it really means to be free and live in the U.S.A, particularly on Memorial Day and the 4th of July, major holidays set aside and designed to celebrate freedom and to honor our nation's veterans. Without their willingness and commitment to serve, our nation and our world would look much different. I can't think of a free country on planet earth that doesn't owe a bit of gratitude to the United States Military and their families that have suffered for freedom's great cause. Real Sacrifices by OUR people, OUR citizens, and OUR military.
For those of us that have not served in our Military, it's appropriate for us to find a way to give back to those that have served? Let me finish with this...........As a Nation Founded on Freedom and Faith, Amber-DiLane Homes encourages prayer for our nation's leaders and military. Amber-DiLane Homes is committed to being a proud sponsor of The Cedar Creek Veterans Foundation, supporting the Fisher House, Hope for the Warriors and the Navy Marine Corp Relief Society.
Now, Enjoy "THUNDER OVER CEDAR CREEK LAKE", and don't forget to show your APPRECIATION by making a donation today. "
Michael McCord, President & CEO of Amber DiLane Homes