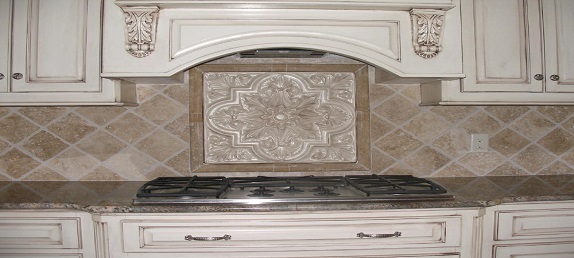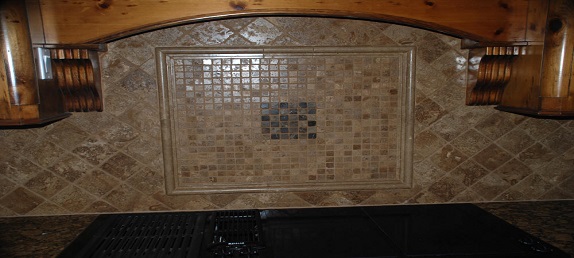 "The backsplash peeks out between your cabinetry and appliances, but its importance shouldn't be underestimated. It can serve as a understated unifier or steal the spotlight from
the sink and oven cook-top.
After all, the beauty of a backsplash is in the eye of the beholder."
-Alexandra Churchill of Martha Stewart Living
Your kitchen backsplash is a personality piece. Refined or funky, neutral or loud: What's your style? The tiles you choose to spruce up the wall space between the countertop and cabinets and above the range, should showcase the color scheme and theme of your kitchen, whether contemporary or traditional. Ultimately, that backsplash is a focal point. And it's an opportunity to be creative.
That said, why is this important decorative feature often the last detail planned in a kitchen design? Probably because there are so many choices. To make the process easier, consider these points before you make your selection:
Match colors, mix materials. Having a tough time deciding among tiles? Choose one main color and a couple of accent colors to use throughout the kitchen, including the backsplash.
Countertops can often dictate the backsplash color and style, and you should also consider fixtures like your lighting and hardware when selecting your backsplash.
Try mixing metallic tiles in different shades with various finishes, such as brushed stainless steel, oil-rubbed bronze or even an antique brass. By including small tiles of marble or granite, you can pull in the countertop color without being boring with a panel of granite that extends up from the countertop.
Invest in the high-impact zone
. There is more square footage of wall space above the range and sink, so you can play with tile design and really
play up patterns. Some options include installing tile on the diagonal, or applying a staggering brick pattern with slim subway tiles. Often, we will use different tiles in this space, or we'll take the same tile and turn it differently or create a border with a contrast tile.
Don't be afraid to spice it up in this typically 2-by-3 foot area. Even as one of the larger swaths of tile space, it's still small. So if you choose a bold color or trendy tile pattern for this zone, you can always change it down the road without tearing out your entire kitchen backsplash.
Ask about wear and tear. How easily can you clean the tile, and what is the best way to clean it? If the tile is stainless steel, find out if abrasives will scratch it?
Generally speaking, you can apply any type of tile to a backsplash as long as porous materials like bamboo and cork are sealed.
A kitchen's backsplash works much like jewelry. Simple or snazzy, it can bring a whole look together; the right backsplash helps your kitchen reach its full potential!