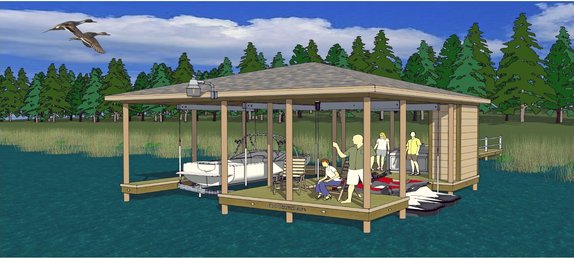 Anna-Marie Marine Construction is a new division of Amber Di'Lane Homes, a name you have learned to trust. For the discerning home buyer, boat houses are an extension of your home and should reflect the attractive and quality custom home where you reside whether it be for everyday living or recreational purposes.
Anna-Marie Marine Construction's innovative craftsmanship and design techniques in creating quality boat house plans will fulfill your unlimited lifestyle on the lake.
Take a moment to check out the new collection of boat houses including the Pintail, Stork, and Teal. The possibilities are infinite and we are thrilled to introduce this collection to our customers.