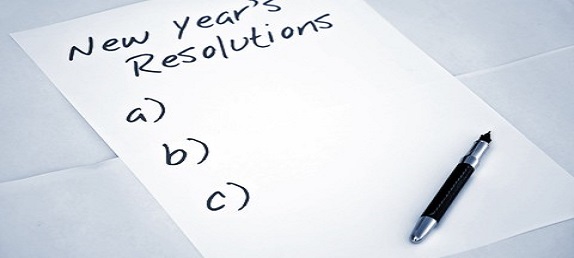 5 New Year's Resolutions for Your Home
Every year when January rolls around you vow to lose weight, save money or spend more time with family and friends. But what goals do you set for your home?
1. Streamline the "Stuff"
One of the best and least expensive ways to feel better about your home is to clear it of clutter.
Fill your home with the things that raise your energy level and make you feel good, and get rid of the things that drain your energy or are broken.
2. Make Extra Mortgage Payments
Making extra payments can dramatically shorten the time until your mortgage will be paid in full
3. Shrink your bills (and your carbon footprint in the process)
When people think of going green, they often think it takes solar panels or a hybrid car to make a difference. The best place to start is by cutting your energy usage in your home:
Turn off your air conditioner when you leave the house and dial your heater down to 55 degrees at night.
Install compact fluorescent bulbs and low-flow shower heads.
Wait for the dishwasher or washing machine to be full before you run them.
Turn off your power strips and/or set your home computer to revert to sleep mode when not in use.
Water your yard less. Put in drought-tolerant landscaping if necessary.
Give composting a try. Your garden will thank you.
4. Purify Indoor Air
The EPA lists
indoor air quality
as one of the top environmental health hazards. That's because indoor air is full of potential contaminants, such as dust, mold spores, pollen, and viruses. The problem is at its worst during winter, when windows and doors are shut tight.
5. Out with the Old and In with the New
Each year decide what area in your home you want to give a light refreshing touch to or do a complete overhaul on. A complete new kitchen or maybe just new kitchen appliances. Spiff up your outdoor area by adding an outdoor kitchen.