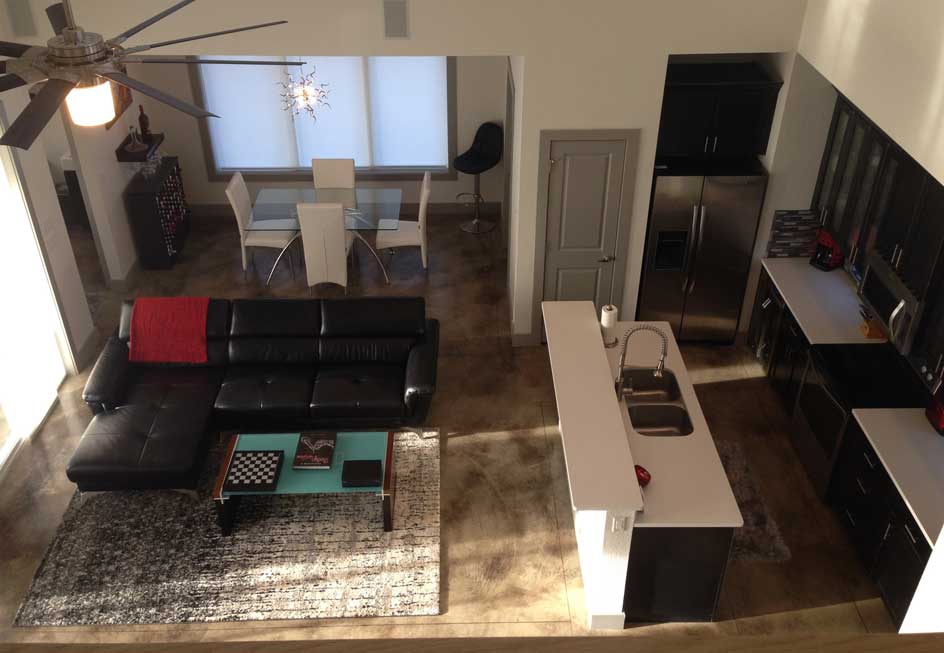 "Michael- I knew the minute that we met, that you were the person to make our dreams come true. And boy did you! Your own touches made our house more beautiful than we were expecting! You told me at the beginning that you would make our house the prettiest on the block, and you did! I am so excited, I can barely sleep at night! Thank you so much for what you have done for us! Rena- Thanks for helping us with our lot. You've been great to work with! Thanks so much! All our Love"
Cindy & Ron. April 16, 2015
"Our experience with Amber DiLane Homes was wonderful, start to finish. We had the pleasure of using ADH on two homes and were happy with the experience both times. The best part of working with ADH has always been that they are true to their word- the bid was close to the final cost, the time goals were met and the people are beyond wonderful to work with. Peter Jordan is an artist as well as a builder. His "Peter Beams" are perfect. Mike McCord goes out of his way to meet all our desires with reality. Our vision while standing on an empty lot is now a beautiful studio / guest house. In short, I'm only sorry we don't have another job for them now because we miss working with them."Thanks for everything Mike and his team have done for us to make our dreams a reality."
John and Nanci. June 2010
"We would like to thank everyone at ADH for everything you have done for the Barrett Family! You absolutely made our dreams come true in building our first home. It is everything that we imagined and more and we cannot thank you enough! From the day we called Mike and scheduled a consultation, all the way through to the very end at the walk through, we were so impressed with the ease of the building process with ADH! Everything went so smoothly and the team never missed a beat! Thank you again for building our home in time to bring our first little bundle of joy from the hospital. A day AND an experience we will always cherish."
Colin, Lauren, and Conor. December 2014
"First of all, let me say that working with Chris was not only easy but enjoyable. We give him A++ for his attentativeness and willingness to meet our needs and wishes. The contractor we want to give kudos to is Kevin, the tile installer, his work was excellent. We know we are in a rural area and there is not a big selection of contractors to choose from. We are so happy!"
Gary and Brenda. July 2014
"I'd like to offer the highest compliments on my experience building a new home with Amber DiLane homes as they deliver an amazing product. Its particularly notable how committed Mike McCord's team is to do things the right way while balancing the value gained for the investment. When we toured his work at the Pinnacle Club near Mabank/Gun Barrel City and at Waters Edge or Safari Waters near Athens we saw a wide range of home sizes and types. Mike builds starter homes, vacation homes, luxury homes, and value homes like ours. This range stands in stark contrast to the other builders we met with. Most builders in the area seemed to be focused on the high end or they were lower quality tract builders. Mike seems to have a sort of personal 'radar' that lets him tune into what you want in a home. He can and has built houses with an expensive finish - I certainly saw impressive examples. However, I saw smaller and less expensive homes that still had above average quality material and work where it counts. For example the second story flooring he uses involves engineered web-truss materials - a step up from engineered I-Beams and a far cry from the simple 2x12 boards tract builders use. In this capacity Mike worked with our value approach smoothly. As examples we put in foam insulation because it will pay back in comfort and utility cost while skipping the high end tiling others builders pushed. To be sure Mike is running a business to make a profit but he's doing it with the long view in mind - making a quality product for an appropriate price rather than stuffing the box.

Is Mike and his team perfect - no but he's close and when issues come up he's more than fair about it. Something to keep in mind - a home has more than a hundred thousand parts. Big companies shoot for what they call "Six Sigma' and even though they make the same thing repeatedly even they have few issues when they make a hundred thousand of something. Everything Mike does is a new project so the reality is some sort of issue is inevitable. Moreover, Mike handles issues fairly - a stark contrast to the tract builder I used last that literally ignored my notes about an issue for months during construction. I can say that the issues with Mike were far fewer than any building/remodeling experience I've had and he was honorable about everything that did come up.

Amber DiLane offers a quality product with scope flexibility and integrity. If you're considering a building or remodeling project around Cedar Creek Lake or Athens, TX you really should visit him as he has offices near both."
Paul and Susan. November 2015