Michael McCord- President & CEO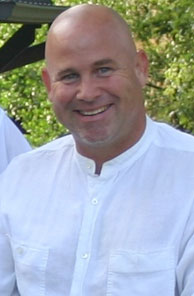 In early 1994, Owner Michael McCord combined a naturally entrepreneurial mindset with the values he learned as a young man – from parents who he describes as "two of the world's finest people" – to create a custom homebuilding company that was destined to be a success. Michael entered the construction field while still in high school working for an electrical and heat and air contractor. Not long after graduating from East Texas State University, Michael purchased and remodeled his first home and a passion for construction was revealed. Using his knowledge and experience, Michael leaped into home building with both feet in 1994 and "Amber-DiLane Homes" was born.
Those early years were very special to him as he met some of the finest people from all over North Texas. From those humble beginnings, he met and contracted to build homes for so many wonderful people from Athens to Anna, Texas and everywhere in between.
His typical client owned property, often in the middle of "nowhere". He had a hammer and would travel. He was single, excited, yet nervous about his new business. He was an eager learner (still is) and passionate about taking care of people (again, he still is). In 1997 he married a special woman, Rena Lazaro from Scurry, Texas, and built their first house together on Cedar Creek Lake. That's where they began raising their daughter, Darien Amber, their first beautiful baby.
While at Cedar Creek Lake, they fell in love with the water, and had three more wonderful girls, Tara DiLane, Brooke Anna and Elizabeth Marie. Although he still built homes in the country, there was no doubt Amber-DiLane Homes quickly developed a stellar reputation as the Premier Custom Lake Home Builder….with unique designs, attention to detail, and organizational skills not common in the industry.
When he is not on the job, Michael enjoys spending time with his own family, playing golf, fishing, and being on the water.
Rena McCord- Vice President of Finance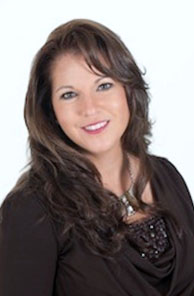 Christine Rená Lazaro migrated from Florida to East Texas in 1980. As a young Floridian, she grew up spending lots of time on the beaches, and boating with her parents. In those formidable years, Rená also took up barrel racing which quickly translated to a love for horses. This came in handy as her parents, Tony and Phyllis Lazaro, soon moved her and her little brother, Tony, to Scurry-Rosser Texas where they enjoyed their very own TP Ranch.
After graduating from Scurry-Rosser Texas in 1991, Rená worked in insurance and the legal field in the DFW area. She also worked for the SPCA. In the latter '90's, Rená found herself pulled back to her home town roots, where she took a position with a local home builder, McCord Custom Homes, LLC. Her work ethic, amazing attitude, and her organizational skills helped the company grow into the premier builder in the Cedar Creek Lake area.
Rená married Michael McCord in 1997 and they have four wonderful daughters, Darien Amber, Tara DiLane, Brooke Anna, & Elizabeth Marie. Although Rená left the home building business to be home with their young children. She re-entered the workforce, staying close to her children, employed by Mabank ISD, as Administrative Assistant to Curriculum & Instruction for well over 6 years. She felt the pull to rejoin the "family" business. Driven to obtain her real estate license, Rená took the summer off and did just that. With her active Real Estate License, she is back with Amber-DiLane Homes, Inc. Rená is a true asset to Amber-DiLane Homes, Inc. and their customers. As the Vice President of Finance for ADH, Rena manages all ADH bookkeeping & supporting correspondence along with locating property for customers,and listing previous customer homes for sale. With the decades old experience in home building and finance, Rená is able to extend her knowledge to her Real Estate clients as well. Having a ready laugh and a beautiful attitude, Rená is a blessing to ADH and the customers they serve.
Peter Jordan- Vice President of Construction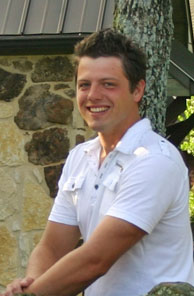 As Vice President of Construction for Amber-DiLane Homes, Peter Jordan is integral to the success of every project, orchestrating subcontractors, monitoring progress, and ensuring that every detail conforms to the highest standards of quality. Peter guides homebuyers through the process of choosing materials that reflect their unique taste and complement the overall style and functionality of their new home. Under his capable direction, the pieces of the puzzle are brought together, one by one, until a dream home is brought to life.
Peter grew up in East Texas in a family that was involved in the construction industry, and learned early on to take personal pride in producing a quality product. He began helping with construction projects at the age of 5. He learned to be patient and hard-working, and to enjoy the challenges of problem-solving on the job. As a young man, he worked as a framer and trim carpenter, and by the time he was 18, Peter led his own framing crews.
Peter also developed his artistic talents and today, he is an accomplished artist, musician, and songwriter. At Amber-DiLane, he exercises his knowledge of design and artistic vision in the homebuilding process. He finds joy in the creative aspects of building one-of-a-kind homes and shares his clients' happiness and pride in the finished product. Peter and his wife, along with their three boys and baby girl, live on Cedar Creek Lake and love taking advantage of all that lake life has to offer their young family.
Shirley Lybrand- Remodel Division/Selections Coordinator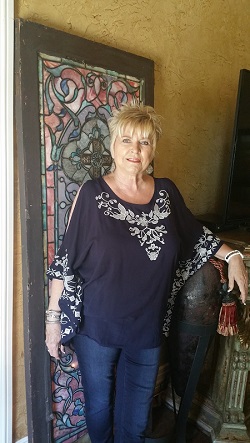 Shirley Lybrand comes to us with a wide-range of experience. She and her husband Larry have been residents of Cedar Creek Lake for over 20 years. Shirley owned and operated her own jewelry business for 30 years in Arlington, Texas. She had approximately 100 people working for her in the warehouse as well as over 100 sales representatives world-wide. Shirley traveled the world due to her fashion expertise. She had offices in Dallas, New York, Atlanta and California. She was involved in producing fashion and trendsetting videos as well as doing talk shows. She also worked for Tandy Fashions as a Trend Forecaster for the men's and women's division.
After retiring and staying at the lake full-time she made the decision to go into the interior design business. By re-modeling and decorating homes around the lake area and in Dallas, Shirley has been making peoples dreams come true for the last 10 years with her interior design business.
If you ask Shirley about her degree she will tell you she-has the ultimate degree in design because it is God Gifted and you can't get a better degree than that! With high demand from our customers, Shirley will be leading the re-modeling division for Amber DiLane Homes and also working with customers of new home construction on the selections.
Justin Bragdon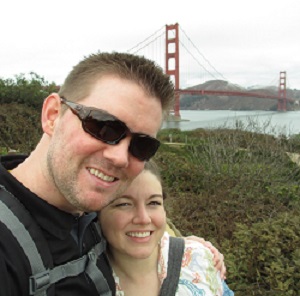 Justin is Amber-Dilane Homes' in-house home designer and project manager. Justin has been designing homes and drawing plans for the past decade, with over 50 completed projects. Through the use of advanced 3D modeling software, Justin can help you design your dream home by creating a virtual model of your home. This helps you visualize your home before it is built and ensures a smoother project.
Justin graduated from Texas A&M with a Master of Architecture degree in 2005. He has also served as the Youth Pastor of Leagueville Baptist Church for the past 10 years. Justin is an advocate and teacher of financial literacy classes and is a huge Texas Rangers fan. He lives with his beautiful wife, Beth, in Brownsboro along with their two cats.
Nicoli Hinkle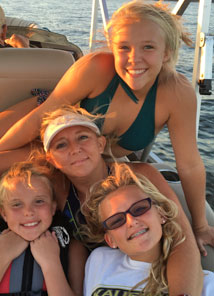 Nicoli Hinkle is a welcomed addition to the ADH team, bringing with her 17 years of real estate title experience that will prove valuable in the day-to-day aspects of the ADH business. Nicoli has a self-motivated, multi-tasking spirit and enjoys people and entertaining. She will join the ADH team to assist in many facets of the business, wearing various 'hats'.
Surprisingly, Nicoli has a background in construction. She grew-up in Kansas in a custom crafted home designed and built by a very artistic Father and Mother. She watched her Father build homes, make rocking chairs, build custom machinery and more. Later, after getting her Associates degree in Performing Arts and working in the 'industry', Nicoli found herself back to her roots and in a toolbelt. She worked in manufactured home plants for several years before entering the title field.
Nicoli and her husband, Paul, have a beautiful family of three daughters; Maysi, Makenli and Montgmori. They are all extremely active in the Mabank/GBC community. This bustling family can be found playing on the lake, on the soccer field or at a Mabank ISD event. Blessed Chaos is the family motto!
Phyllis Lazaro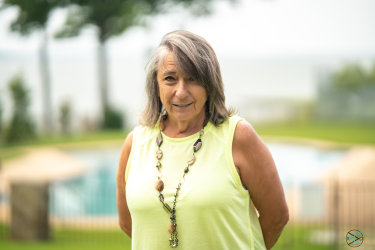 Phyllis re-entered the work force to aid ADH in a much-needed office vacancy. She was going to be 'part-time' help but as Amber Di Lane continued to progress and grow, it was obvious that we needed her versality full time. Phyllis' long-time background in customer service and marketing industry proved to be a perfect fit for us at Amber Di Lane Homes.
Phyllis is the 'voice' on the phone, the character you meet at our corporate office, the starting point for Amber Di Lane Homes. She works closely with inquisitive customers and established customers. Phyllis is also the lifeline connection between our co-worker, vendors and subs. She continues to pilot the corporate office and juggle a full family life.
Phyllis and her husband, Tony have 2 grown children, 8 grandkids and 2 great grandbabies that she is very close to. She enjoys being outside as a self-made-do-it-yourself Gal. When she's not working, you'll find her on lounging the deck with her sister, family and neighbors.